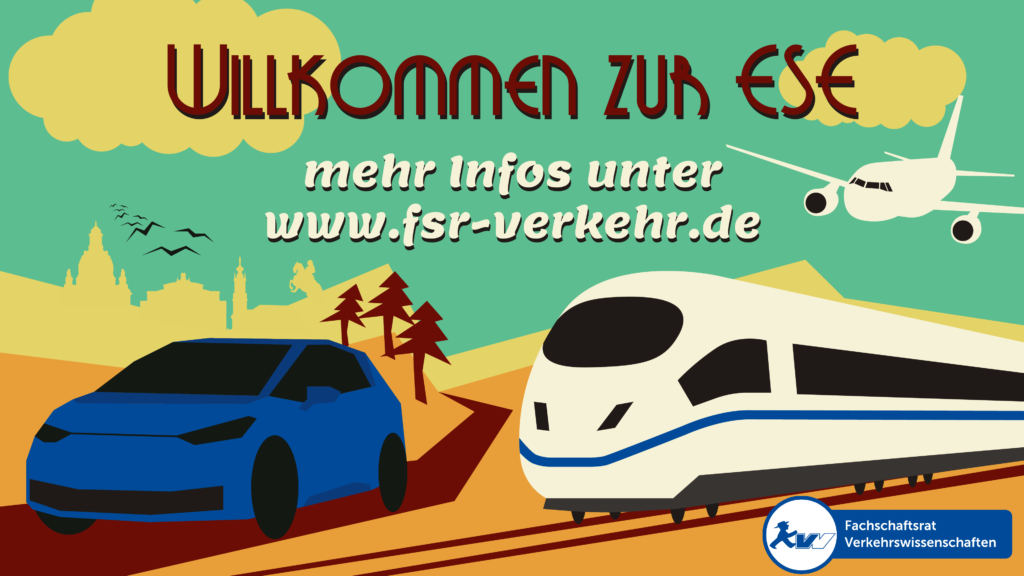 Dear first semsester students,
This year, despite Corona, our faculty will once again be holding a first semester orientation (ESE) for you. We are already hard at work putting together an unforgettable program that will make the start of your studies as easy as possible. In our ESE, we want to give you all the information you need about the start of your studies. Of course, a first exploration of the city and its surroundings is not to be missed, as well as getting to know your fellow students.
Due to the current situation, the ESE program may change at short notice. We will try to offer you as much presence as possible. As soon as we have more information, we will publish it here on the website of the Student Council and on our other digital channels (Instagram @fsrverkehr, Facebook: "Fachschaftsrat Verkehrswissenschaften").
Here is our preliminary program: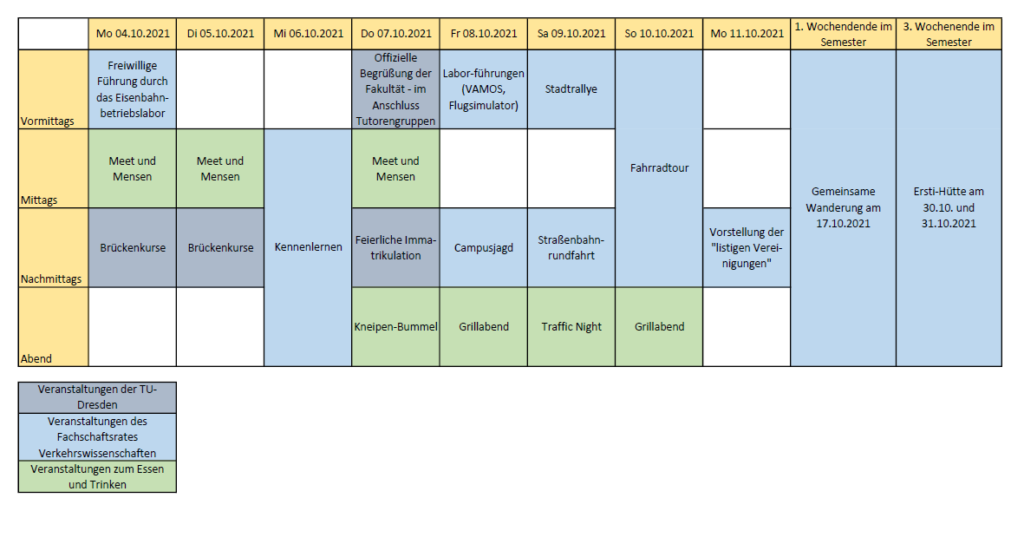 It is best to keep the period from Wednesday, 06.10.2021 to Sunday, 10.10.2021 free, in which this year's ESE will take place 🙂
Should you not be able to make it to Dresden during this time, you will also find all relevant information about the start of your studies here on the website.
We look forward to welcoming you to our faculty soon!
Best regards
your Faculty Students' Counsil